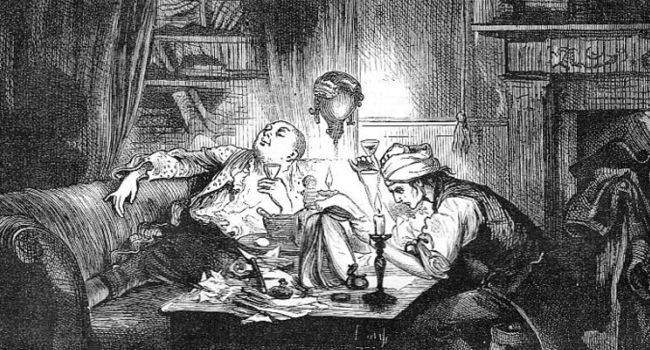 It was the best of times, it was the worst of times, it was the age of wisdom, it was the age of foolishness, it was the epoch of belief, it was the epoch of incredulity, it was the season of Light, it was the season of Darkness, it was the spring of hope, it was the winter of despair, we had everything before us, we had nothing before us, we were all going direct to Heaven, we were all going direct the other way.

With this foreboding opener from A Tale of Two Cities, British author Charles Dickens captures the feeling of a society approaching their reflection in a mirror. This classic work of literature deserves to be read critically and imaginatively as its moral questions have yet to find resolution in our current age.
The St. Michael's bookstore was created with a particular mission: To provide food for spiritual pilgrims at any age and at any stage of their journey. Future hopes for the shop are that it would develop a unique presence in Carlsbad Village, with resources for non-believers, seekers, and believers. Consider yourself a partner in this mission with your patronage!
Find Charles Dickens at Village Books along with other thoughtfully curated selections of Bibles, prayer books, and theological works. Choose from religious art and crosses for your personal devotions, to celebrate our liturgical life, or to gift to someone special.
Shop local! Consider Village Books when shopping for books and gifts.
---
This article was written by Therese Stambaugh, Family Minister. Fred Barnard illustration in "A Tale of Two Cities" with attorneys Stryver (left) and Carton (right) working on a case and a quantity of punch.