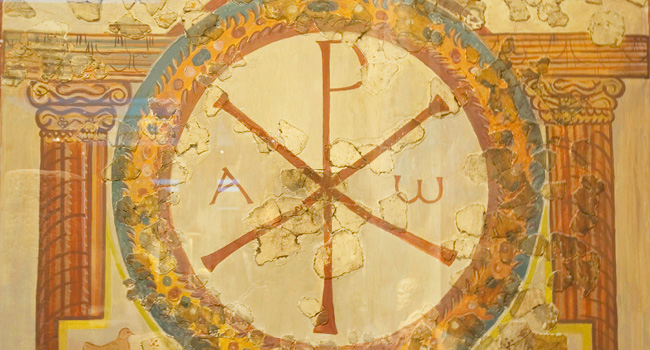 Have you ever wondered what salvation actually is? Ever pondered what it really means for us today that the Word of God became flesh and dwelt among us? Have you ever been sitting in church and thought, "What's up with the bells?"
These are the kinds of questions that get chewed on and batted around in St. Michael's Catechumenate Course!
The word "Catechumenate" is an ancient word designed to drive away as many people as possible from further exploring the riches of the Christian Faith. "Catechumenate" is a Greek word which simply means "teaching" or "instruction".
The Catechumenate is often associated with preparation for Holy Baptism or Confirmation. It does, in fact, serve this purpose. But the Catechumenate at St. Michael's by-the-Sea is also an opportunity for anyone to ponder more deeply the foundation of the Christian Faith.
If you are new-ish to St. Michael's, the Episcopal Church/Anglican Tradition, I would urge you to give it a try. If you have been an Episcopalian all your life and are certain you know everything there is to know about the Christian Faith, I would urge you to give it a try. And if you are anywhere in between, you are invited on this journey!
I am convinced that the Christian Faith is the most meaningful aspect of all of life; that only through this lens can we see our relationships, vocations, and even struggles and hardships in their proper perspective. I have facilitated the Catechumenate for ten years now, and each year I learn more, and grow deeper, and go further in my relationship with Christ and our parish community through this 9-week pilgrimage.
Will you join me this Spring?
Click here to register for the Spring Catechumenate starting Wednesday, March 8th, from 6:30 – 8:30 pm.
---
Written by Fr. Doran Stambaugh, Rector.