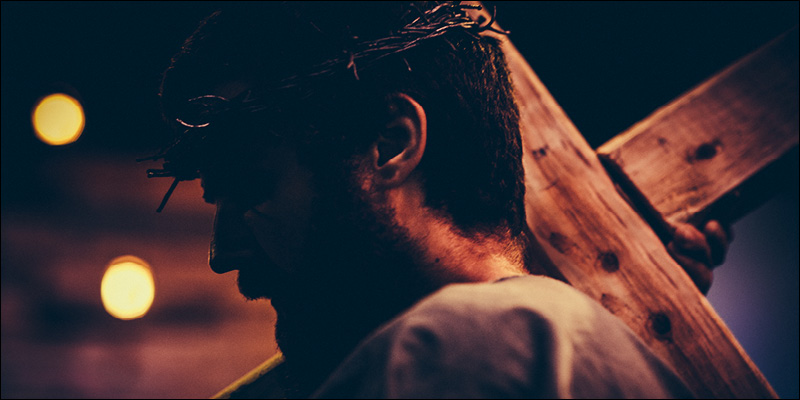 The liturgical calendar is a treasured gift to the church. Like a clock, it runs steadily and quietly in the background of our lives. When we look up and pay attention, it is there to keep our lives on course.
In regards to the liturgical calendar, that "course" is Our Lord himself.
Walking through the feasts and fasts of the church year, we travel the life of Our Lord. Over time, our lives start moving to this spiritual rhythm, and a mystical synchronicity begins to emerge. We no longer merely celebrate the things we believe about Jesus, we start embodying them and living them: by him, and with him, and in him.
Holy Week is significant because it is the remembrance and celebration of Our Lord's saving acts in history. For the spiritual pilgrim, it is especially compelling spiritual experience as we travel with Our Lord in real time for an entire seven day period.
St. Michael's has now entered into this very sacred week. Beginning with the Palm Sunday procession and triumphal entry, the events of Our Lord's passion, death, and resurrection are unfolding hour by hour.
Thursday evening St. Michael's will commemorate the Last Supper and the institution of the very first Holy Eucharist, and Our Lord's washing of his disciples' feet.
In the chapel Thursday evening and into the morning hours of Friday, St. Michael's will join Christ in the garden during the pensive hours before the crucifixion as we pray with Our Lord at the Watch at the Altar of Repose. On Good Friday we remember his death.
On Holy Saturday He fulfills the perfect Sabbath rest in the grave.
At the Great Vigil of Easter, the glory of the Resurrection shatters the darkness of night!
On Easter Sunday, St. Michael's celebration crests as believers bask in the light of his new and unending life.
I look forward to traveling with you the way of the cross and resurrection in these days ahead, that we might grow deeper as the body of Christ, into the life of Christ!
---
This article was written by Rector, Fr. Doran Stambaugh.