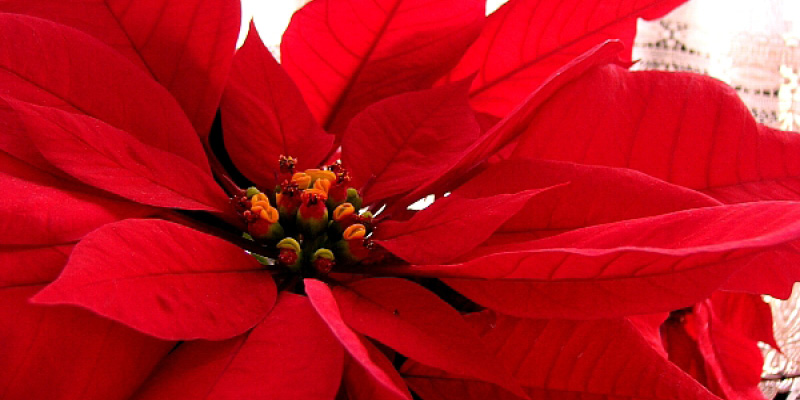 Christmas is coming!
What emotion does that sentence evoke? Joy? Excitement? Maybe some nervous anticipation about buying gifts or hosting family? For many, Christmas is a joyous time to be with family and friends.
However, it is not so for everyone. For some, Christmas holds painful memories or reminders that things are not the way they once were. While there is no "quick fix," the Children's Ministry would like to do something to help combat the sadness and loneliness that sometimes take hold of this holiday. It is this intention that sparked the idea of providing Christmas poinsettias to homebound parishioners and residents of Carlsbad By The Sea.
St. Michael's, through the Children's Ministry flower fundraisers, has been serving the community in this way for the past few seasons. Parishioners donate money to purchase poinsettias, and the Pastoral Care Team graciously delivers them. But this year will be extra special! In addition to the usual home-deliveries made by our Pastoral Care Team, poinsettias will be delivered in person by the children of our parish. On December 12th, all children are invited to visit Carlsbad By The Sea's Care Center to share Christmas carols and deliver poinsettias.
In addition to providing poinsettias to minister to those in need, these flower sales serve as a fundraiser. Selling poinsettias is a way for the Children's Ministry to raise money for special projects. This year, the goal is to create an art corner and a reading corner for the playground. It's fun to dream about providing opportunities for creativity and exploration for the children of our church family. But the fundraising efforts benefit so many more! Parishioners can purchase poinsettias for themselves or as gifts for loved ones. They can also gift the Children's Ministry and Pastoral Care Team with donations toward poinsettias to show people that they are loved and not alone this Christmas season.
One theme inspiring the work of St. Michael's KidMin Is "Faith in action." The poinsettia sale fundraiser is a great example of this. It provides an opportunity to the congregation to support the children of our parish. The Children's Ministry is equipped with funds for supplies to encourage exploration and growth. Children are given the chance, through the donations received, to show people how much Jesus loves them, and to experience the joy of giving first-hand. Please support the Children's Ministry in their mission to "Dwell in God's love and serve in His church" by purchasing or donating a poinsettia today!
Children and families are invited to come caroling and deliver poinsettias to Carlsbad By The Sea residents on December 12th. Meet on the Parish Green at 3:45 pm. RSVP today!
---
This article was written by Becky Gleason, Children's Minister. Photo 041222poinsettia_D2 was taken by 酎犬 八号.