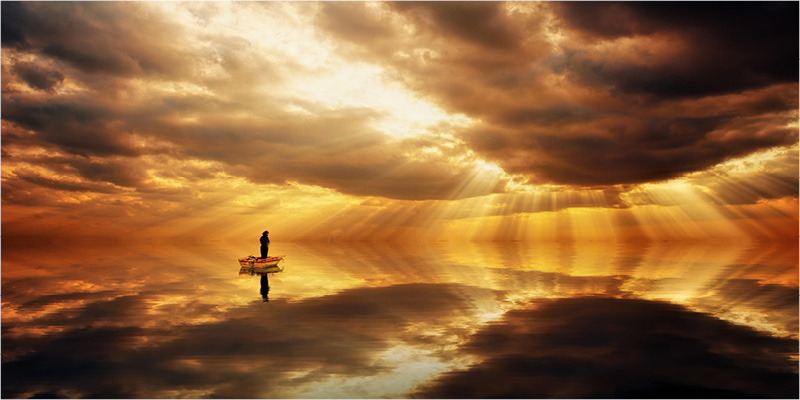 Life – it can be a challenge at times! In this earthly journey we walk through the full spectrum of ups and downs, joys and disappointments. Life is fluid, ever-changing, and unpredictable. It can take unexpected turns and open our eyes to things we'd perhaps rather be blind to.
Truly the only thing that is dependable and consistent is God. He is the only being that never hurts, disappoints, or rejects. I am stuck with Him even when I wish to be hidden from Him – and there's something really comforting about that.
Recently I have been praying and meditating on the reality of what it means to be a child of God. I hear this iterated a lot in Christian culture, yet when overused or uninspired it can become empty of meaning. My search has been to uncover the deeper revelation this amazing statement holds.
For all who are led by the Spirit of God are sons of God. For you did not receive the spirit of slavery to fall back into fear, but you have received the spirit of sonship. When we cry, "Abba! Father!" it is the Spirit himself bearing witness with our spirit that we are children of God, and if children, then heirs, heirs of God and fellow heirs with Christ. Romans 8:14-17
This is one of my favorite scriptures in the Bible, revealing the irrefutable declaration that those who have accepted Christ have been accepted into the family of God. These verses illuminate God's heart towards us in the intimate connection He desires to have with us.
I can cry out to him, "Abba Father" the same way Jesus did in the Garden of Gethsemane. I can be close to the Father the same way Jesus is close to the Father. I am an "heir of God and fellow heir with Christ". These aren't empty words; they are covenant words, infinite and everlasting.
Even though I wasn't born into the line of God's people, through Christ's gift I can still be called His child. "For if you were cut from what is by nature a wild olive tree, and grafted, contrary to nature, into a cultivated olive tree, how much more will these, the natural branches, be grafted back into their own olive tree" (Romans 11:24).
I find so much comfort and joy in discovering the truth of who I am in Christ, and who I am to the Father. Living in this revelation helps me to manage whatever life throws at me. I can stand firm because I am wrapped and grafted into the Love of the Father – forever!
"See what love the Father has given us, that we should be called children of God!" (1 John 1:3)
---
This article was written by Megan Stanton, Communications Coordinator.