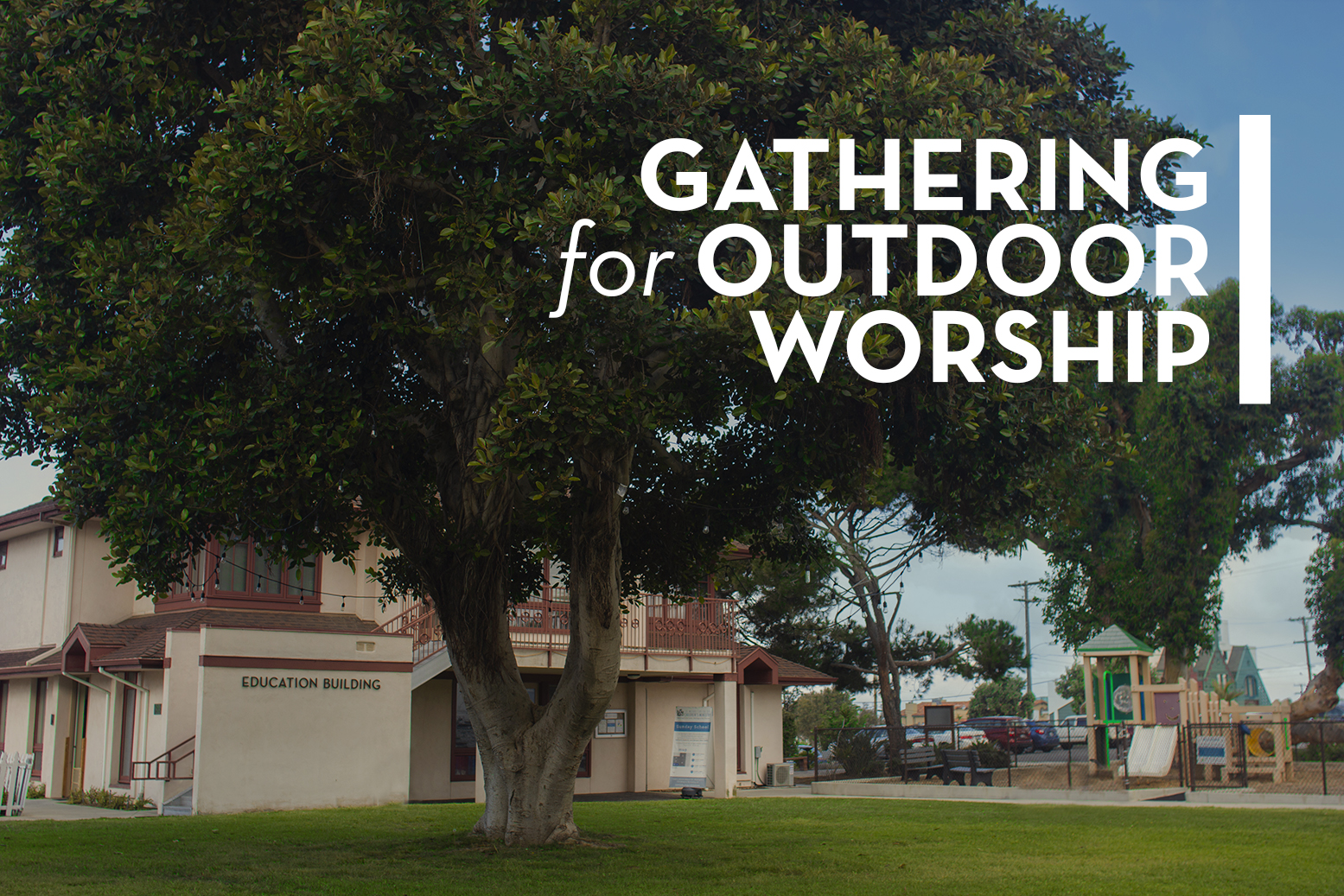 COVID-19 Status
St. Michael's is gathering for some in-person outdoor worship.
Mass will be celebrated at 9:00am on Sundays. Please dress for the weather. Seating and shade tents will be available. You are welcome to bring your own chair. The in-person Sunday evening 4:00 pm Evensong will also continue outdoors.
Daily Morning and Evening Prayer will continue online, including Stations of the Cross Fridays in lent.
Daily Mass: Tuesday through Friday at 12pm and Saturday at 5:30pm have resumed inside the chapel.
An online screening form has been created for each person to fill out prior to worship. If you forget or are unable to do so, a hardcopy will be available at church. It is very important that each one of us fill out this form every time we attend church!
Those with increased risk of severe illness due to underlying medical conditions are encouraged to consider refraining from in-person worship. Please stay home if you have a fever or respiratory symptoms associated with COVID-19, or have been in recent contact with someone with these symptoms.
For the health and well-being of the community:
Wear a facial covering.

Maintain a minimum six-foot distance from one another.

Refrain from shaking hands or engaging in any unnecessary physical contact.

Remain in your seat during communion and the priest will bring the Sacrament to you.
Thanks to everyone for your continued patience, understanding, and faithfulness!
Please join us in continuing to pray for those in leadership to make wise decisions; for all frontline workers, for everyone from chief physicians and doctors and nurses to line cooks and custodial staff, grocery clerks to government officials, and all those who are putting their lives at risk in selfless service of their neighbors. Please pray for all those who are suffering or ill, for those mourning the loss of loved ones, for those who have lost jobs and livelihood, and those struggling to make ends meet. In this, the darkest season of the year, may God fill us with the light of His presence through His Son Our Savior Jesus Christ.
Virtual Offerings
Daily Office Livestream
Daily Morning and Evening Prayer continue to be offered on zoom! Access links here
"Solemn Blog Mass"
St. Michael's continues to bring you a virtual "blog mass" complete with a video recording of the sermon. This liturgy is designed for home devotions, and it's super easy! First, take a moment to quiet your heart and prepare for worship. Then simply begin at the beginning! Click on the videos to watch the sermon and hymns.
Sunday School Zoom Meeting
Join Children's Minister Becky Diaz for the weekly Sunday School Zoom Meeting at 10:00am. Kids will love the music, Bible stories, and virtual fellowship with the children of St. Michael's by-the-Sea. To receive the Zoom Meeting invitation, email becky@stmbts.org.
Town Hall Zoom Meeting
Join Fr. Doran, Fr. Chris, and the parish for online conversation and updates on what is happening at St. Michael's by-the-Sea! To receive the Zoom Meeting invitation, email linda@stmbts.org The Town Hall Meeting starts at 10:30am.
Evensong
Evening prayer soaked in jazz on the church lawn. Featuring Carlsbad's Dene Davidson Quartet. Prepare by bringing a mask and a chair or a blanket and by submitting your COVID sign-in. More information here.