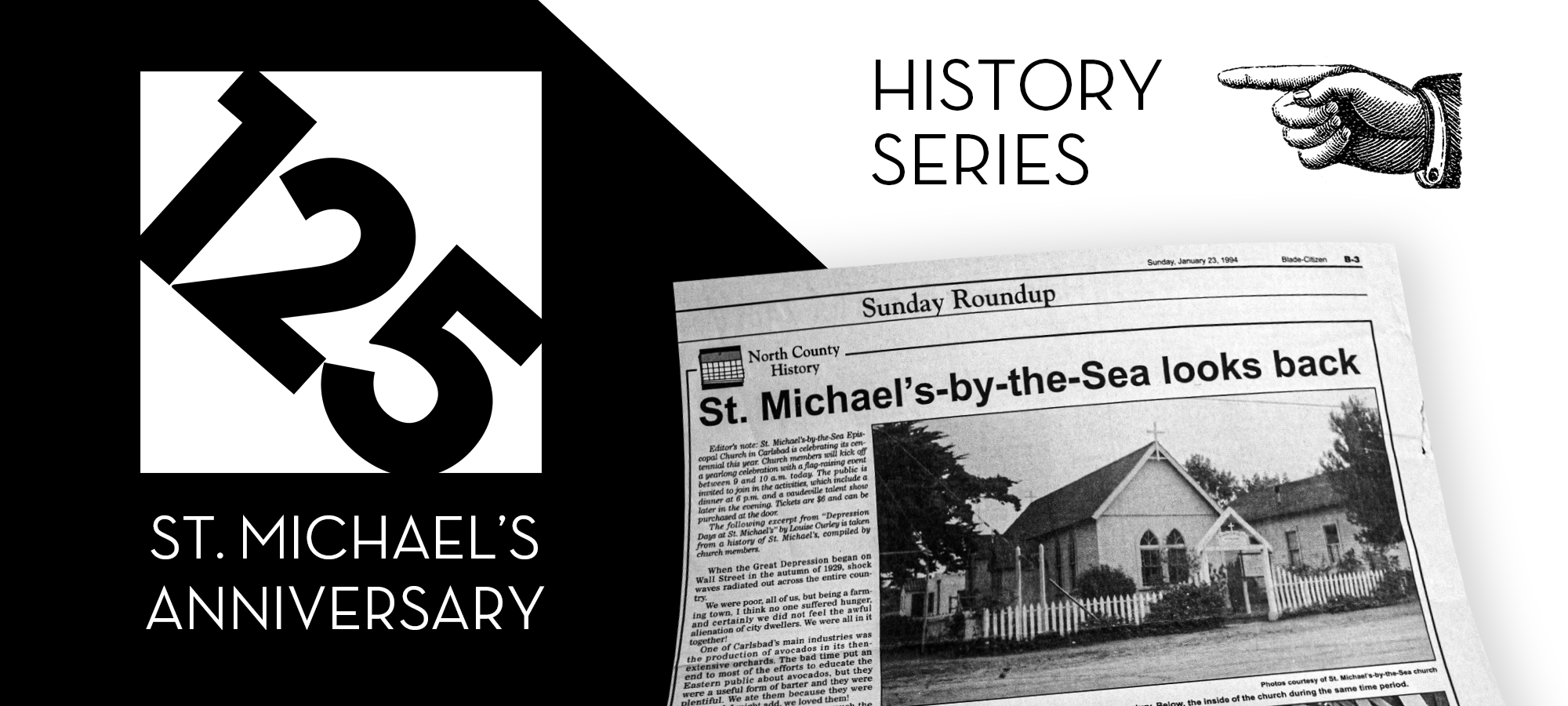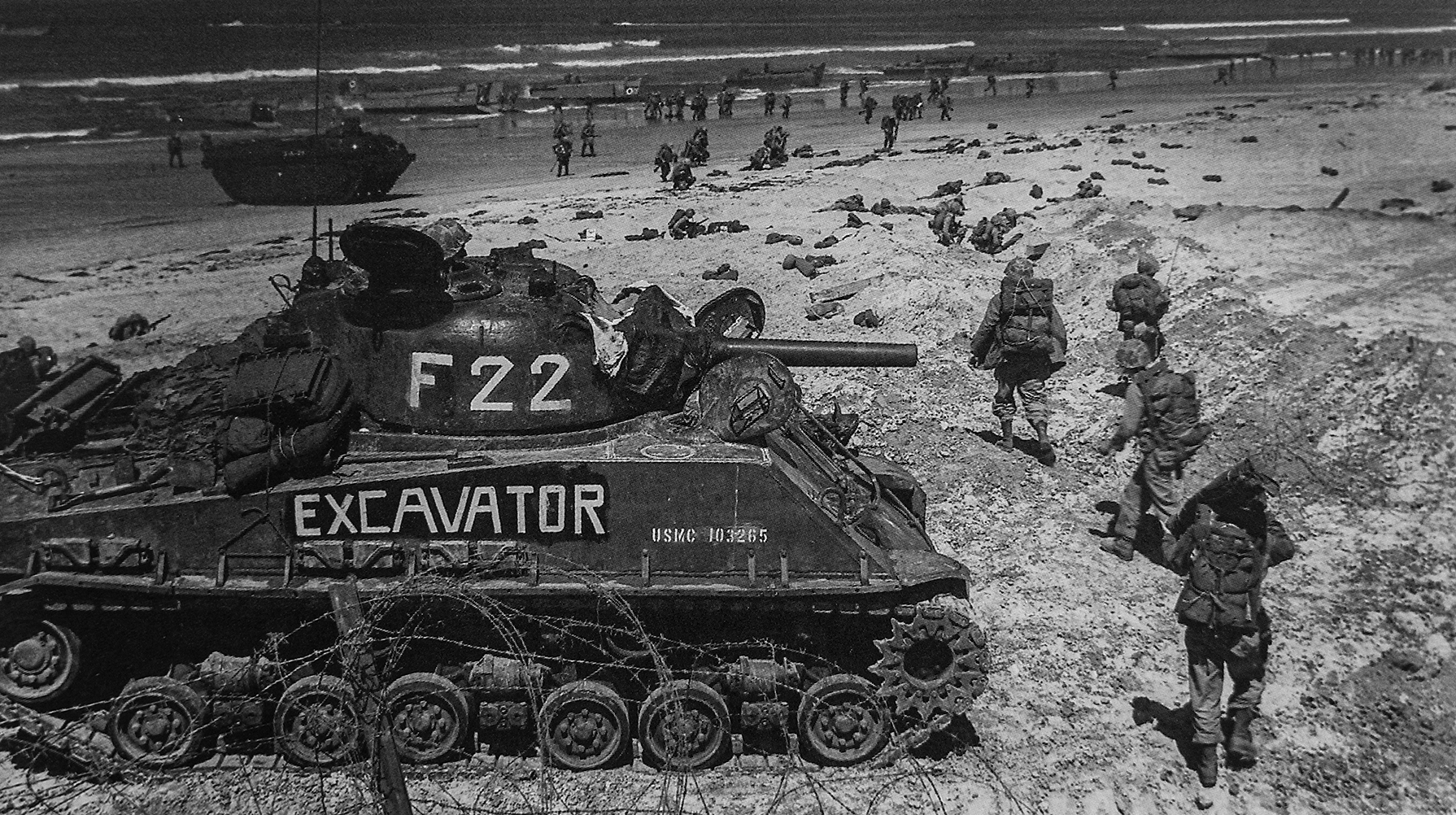 [PHOTO] Marines at Camp Pendleton.
World War II
World War II instigated many changes that affected Carlsbad during the war years and into the future, setting its course as an independent incorporated city.
Before the construction of Camp Pendleton, recruits from March Field near Riverside were bivouacked on Carlsbad beaches for anti-aircraft training. The town showed its patriotism by collecting 100 pounds of scrap metal in 1940, while another group, led by local editor Fred Mitchell, rallied around the America First Committee, which wanted the country to stay out of war in Europe.
Within 24 hours of the Japanese attack on Pearl Harbor, militiamen were patrolling beaches and within a few days every window facing the sea was draped to prevent the enemy's seeing any lights.
War turned the Del Mar Fairgrounds and racetrack into a training ground for U.S. troops and then into an assembly factor for plane parts. New presidential names were given to downtown's numbered streets, except First Street, which became State Street in recognition of its previous role as the state highway. The other numbered streets became Coolidge, Madison, Jefferson, and Harding.
[PHOTO] Main Gate at Camp Pendleton.
Camp Pendleton
A big change in Oceanside came when the federal government took over historic 132,000-acre Rancho Santa Margarita and turned it into Camp Pendleton. The old ranch house was made home of the commanding general and still functions as an official residence.
Work on base provided income for Carlsbad residents, money that was spent in town bolstering the local economy. The need for civilian workers on base, for off-base housing, and for recreational facilities for military families all created new employment opportunities for Carlsbad residents.
The arrival of military personnel and their families at Camp Pendleton and Camp Elliott in La Jolla precipitated a housing shortage. So severe was the shortage that local newspapers ran editorials declaring that it was everyone's patriotic duty to rent space in their homes for the incoming military personnel and their families. Lack of sufficient housing prompted many military families to purchase homes. Additionally, local residents began buying vacant lots and constructing low-cost rental cottages. This influx of people caused a surge in Carlsbad real estate activity.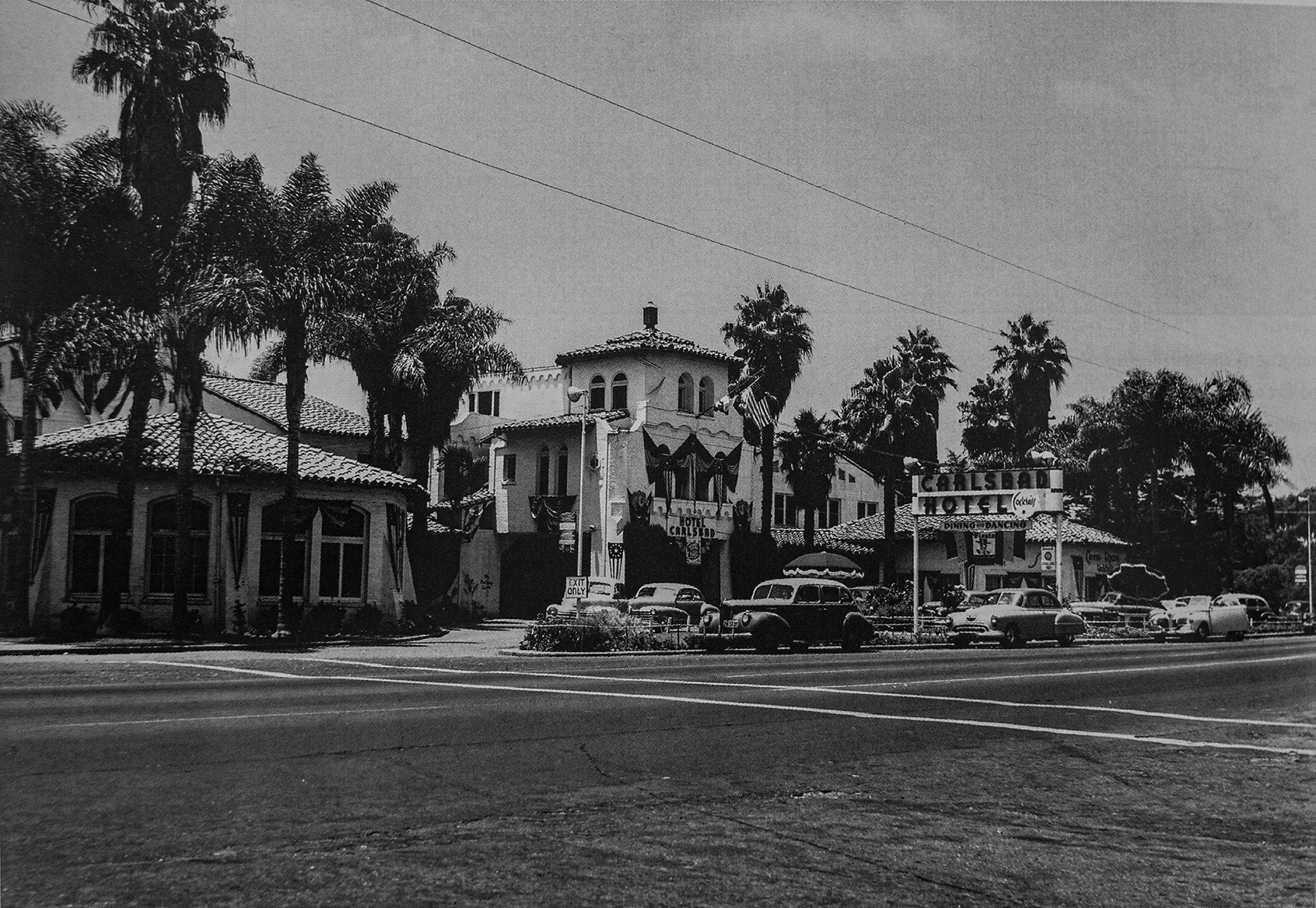 USO Programs & St. Michael's
The Carlsbad Hotel contributed to the war effort by housing recuperating military personnel. Nearby Hollywood celebrities, such as Leo Carrillo, contributed to USO programs held at St. Michael's Parish Hall. Carrillo visited the servicemen and brought guests who were staying at his Flying LC Ranch.
With Hollywood stars attending the Carlsbad USO, it became an exciting venue and at the same time provided a safe and inviting environment for the GIs. Each church in town provided volunteer staff to welcome over 688 military personnel who attended each month.
After the War
In North Country, an era of residential growth began, and from 1940 to 1965, Oceanside's population grew from 4,600 to 34,000. Escondido's went from 4,500 to 25,000; Vista emerged from a tiny community to a town of 20,000. Carlsbad had become a city and grown from a little town of 4,400 to more than 12,350. In fact, four cities, Del Mar, Carlsbad, Vista and San Marcos, were incorporated during the period from 1940 to 1970.
[Photo] The Rev. F.D. Graves, who was vicar of St. Michael's for most of World War II.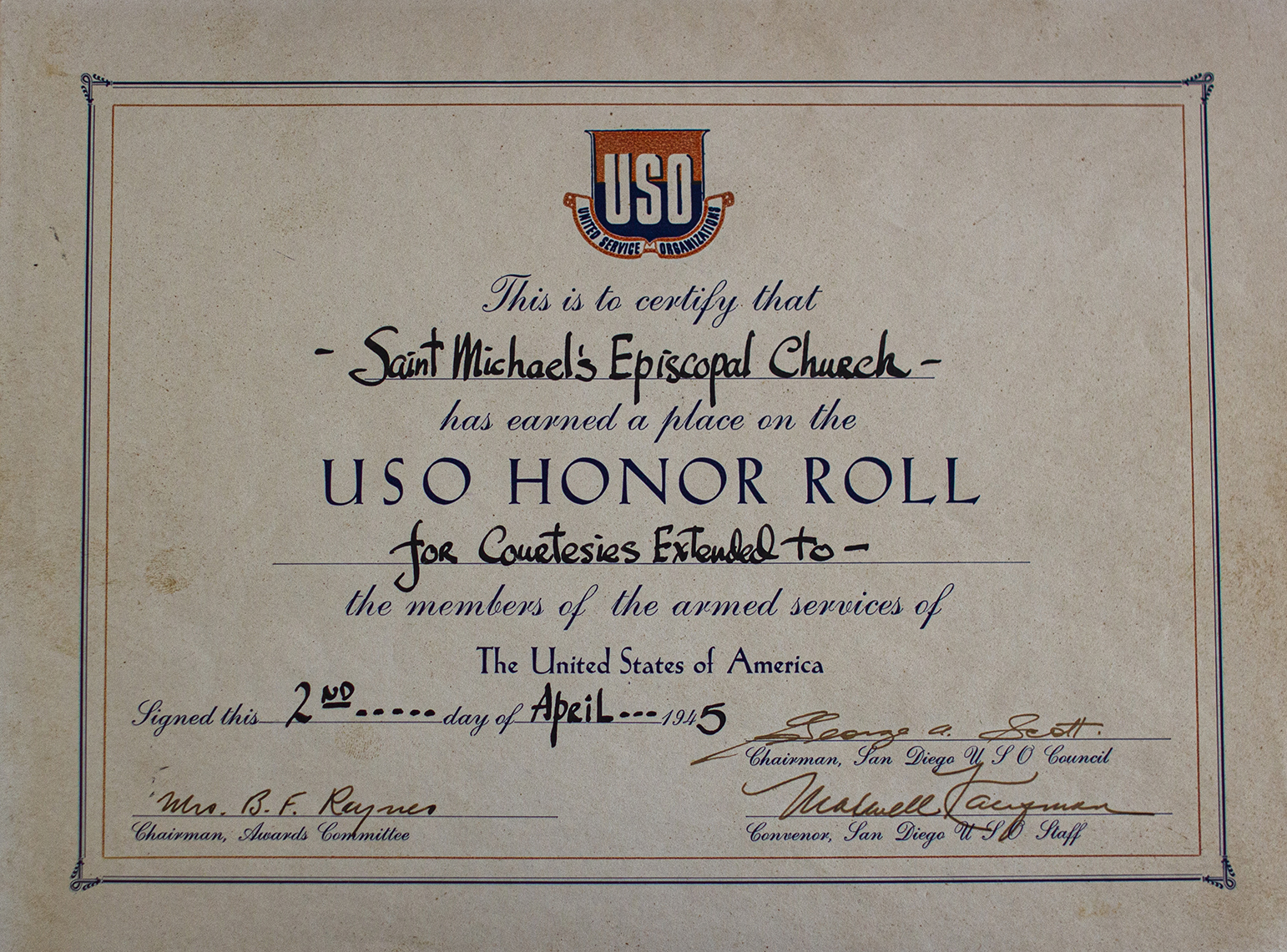 Text Sources, Photos, and References:
• A History of San Diego North County: From Mission to Millennium (2001) by Lola Sherman
• Windows on the Past: An Illustrated History of Carlsbad, California (2002) by Susan Schnebelen Gutierrez
• The Carlsbad Historical Society
• Historic Carlsbad: A Self-Guided Tour, Carlsbad City Library Brochure
• St. Michael's History Booklet: From 1894 to 1983
• St. Michael's Archive