The Rev. Doran Stambaugh, SSC
Rector
The Rev. Doran Stambaugh began his curacy at St. Michael's in July 2005, and his tenure as St. Michael's Priest-in-Charge in June 2010. He was inducted as rector on The Feast of the Holy Cross, 2013. Fr. Doran is a 1996 graduate of Wheaton College. He graduated cum laude with a Master of Divinity from Nashotah House Theological Seminary in the Spring of 2005. He was ordained to the priesthood on The Feast of the Transfiguration, 2005 at St. Michael's-by-the-Sea. Fr. Doran and his wife Therese have three children.
Contact Fr. Doran at 760.729.8901 ext 02, or frdoran@stmbts.org
---
The Rev. Chris Craig-Jones
Assistant for Pastoral Care
Chris Craig-Jones grew up in England and was baptized, confirmed and served within a Church of England (CofE) parish. He has worshiped at St Michael's since 2010 and for the past 5 years has directed the Pastoral Care ministry. Chris holds professional qualifications in Information technology and Project Management and after a 40 year career in the computer industry was called to full time ministry. In 2019, Chris was ordained as a priest and continues to provides pastoral care ministry at St Michael's and chaplaincy services to Carlsbad-By-The-Sea Retirement Community. Chris and his wife Jane have 3 children, Daryl, Mark and Andrew and 2 grandchildren, Jacob and Noah.
Contact Chris at 760.729.8901 ext 07, or chris@stmbts.org
---
The Rev. Ivor Kraft
Priest Not-In-Charge, Emeritus
The Rev. Ivor Kraft was ordained on the Feast of St. Barnabas the Apostle, 1972, and served parishes in Pittsburgh and San Diego. He holds degrees in music, theology and psychology as well as a certificate in spiritual direction from the Roman Catholic (RC) Archdiocese of Los Angeles. Fr. Kraft served from 1995 until 2005 as an adjunct faculty member for Talbot School of Theology at BIOLA University and since 1993, has taught homiletics for the Office for the Permanent Diaconate of the RC Diocese of San Diego. Fr. Kraft and his wife Dorothy have two children, Sarah and Matthew, and two grandsons, Frederick and Harry.
Contact Fr. Kraft at frkraft@stmbts.org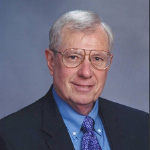 Richard Lane
Organist/Choirmaster
A native of Alexandria, Virginia, a suburb of Washington, D.C., Mr. Lane first became acquainted with sacred music as a member of St. Margaret's Episcopal parish in Washington. There, on a thirty-one rank Moller, he began organ lessons with the resident organist/choirmaster and later became a member of the Washington National Cathedral Choral Societies under the direction of Paul Callaway and Richard Dirksen.
Mr. Lane came to Southern California after completing a master's degree in organ performance at the University of Colorado in Boulder. While at the University, he had the rare opportunity for study with noted choral composer and lecturer, Jean Berger, and with members of the Hungarian String Quartet. Instruction in concert organ and sacred music was completed with Don Vollstedt and Everett J. Hilty with master classes from artists in residence, Lady Suzi Jeans (England) and Arthur Poister (Syracuse University, New York).
Mr. Lane has served several churches in the San Diego county including St. Andrew the Apostle in Encinitas and Trinity Episcopal in Escondido.
Contact Richard 760.729.8901 ext 08, or dick@stmbts.org
Linda Mumford
Parish Administrator
Linda joined the parish staff in 2011, becoming the full-time Parish Administrator in the fall of 2012. In this role, Linda is responsible for overseeing repairs and maintenance to the St. Michael's facilities, scheduling room use, accounts payable, among many other tasks!
Contact Linda at 760.729.8901 ext 10, or linda@stmbts.org
---
Diana Bennett
Print Media Coordinator
Diana served on St. Michael's administrative staff from 2007-13, returning in 2019 as Communications Coordinator. She prepares the weekly worship bulletins, other print projects, and the online blog mass. She also volunteers as an usher and pastoral care team member.
Contac Diana at diana@stmbts.org
---
Anthony Parisi
Digital Media Manager
Anthony is a filmmaker, photographer, and graphic designer who graduated from Biola University with a B.A. in Cinema and Media Arts. He joined the St. Michael's staff in 2019 and oversees the church website and social media platforms.
Contact Anthony at anthony@stmbts.org
---
Ginny Unanue
Registrar, Archivist
Ginny was raised in Carlsbad, and has attended St. Michael's from the age of four. Her mother, Dorothy Krepps, brought her to church services here. Ginny was confirmed and married at St. Michael's by-the-Sea and remembers when, what is now the chapel, was the only church. It was located between Lincoln Street and Carlsbad Blvd., and had a small graveyard with it. A graduate of San Diego State, Ginny taught for 38 years at Pine School and Magnolia School collectively. Ginny has one son with three beautiful and brilliant grandchildren, Justin, Whitney, and Riley.
Contact Ginny at 760.729.8901 ext 06, or ginny@stmbts.org
St. Michael's Vestry
Originally, the word "Vestry" referred to the room in a church where all the vestments were kept, and where the clergy and servers got "vested" for worship. The word has also come to refer to the body of lay members elected by the congregation to run the secular business of the parish.
Vestry members are adult members of the parish (16 years or more) who are attendant at worship, regular contributors of record and who for the previous sixty days shall have been registered in the congregation as a baptized person or communicant member. The St. Michael's Vestry is comprised of the following parish members:
Class of 2023
David Clark
Kristin Miller
Jackie Schaffer
Mike Moreland
Class 2024
Greg Gleason
Sharon Sweets
Burt Williams
Howard Wornek
Class 2025
Jennifer Ballentine
Anne Bensen
Kyle Martin
Todd McCarty
Wardens
Senior Warden – Jackie Schaffer
Junior Warden – Greg Gleason
Supporting Roles
Treasurer – Jason Linley
Legal Advisor – Erica Martin
Clerk – Linda Mumford