Welcome
St. Michael's By-the-Sea Episcopal Church is the oldest, and was for many years the only church in Carlsbad.
Our historic chapel, Old St. Michael's, was built in 1894 and is one of the four oldest buildings in the village. Both the old and the new church are still used today.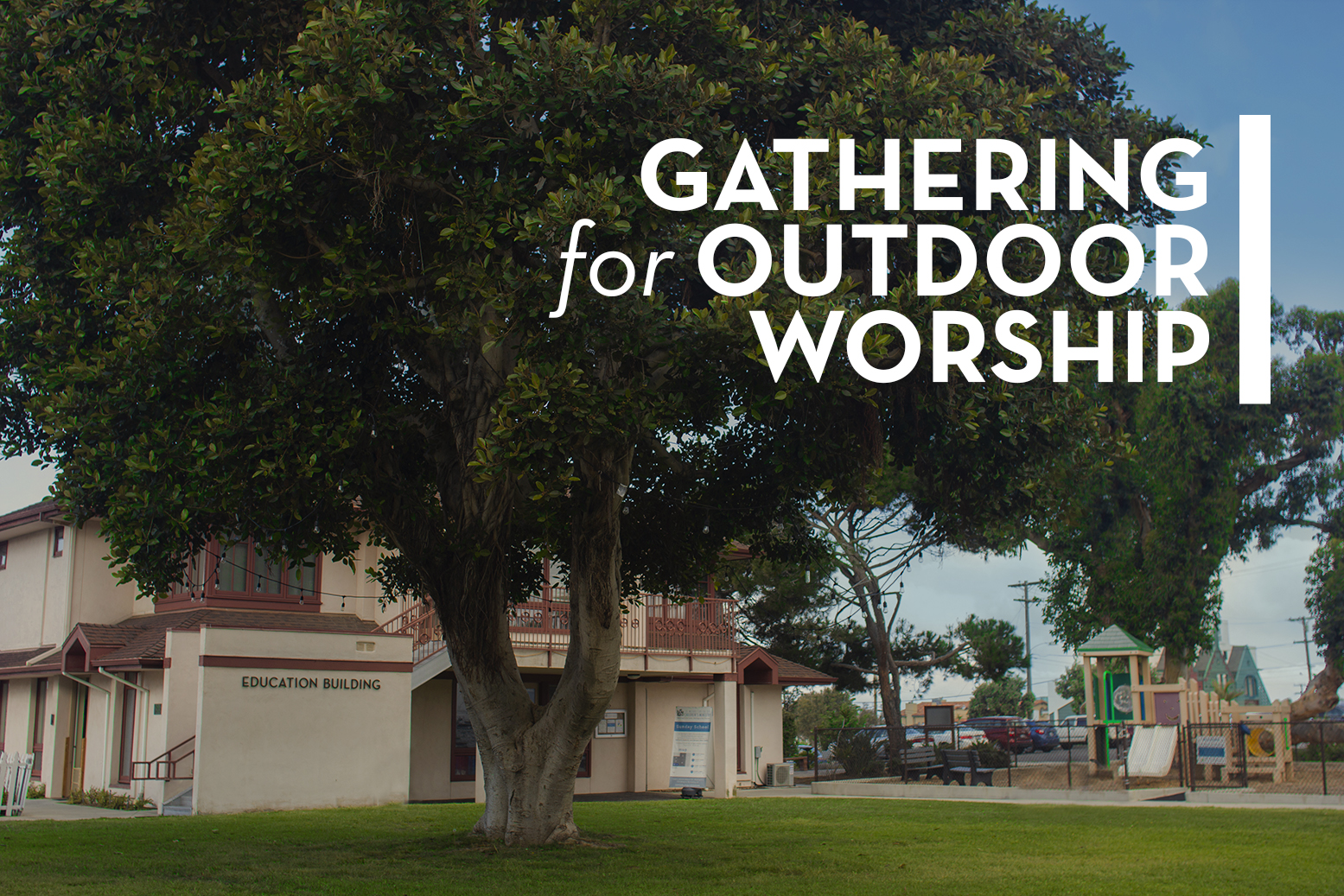 St. Michael's is gathering for some in-person outdoor worship.
Mass will be celebrated at 9:00am on Sundays. Please dress for the weather. Seating and shade tents will be available. You are welcome to bring your own chair. The in-person Sunday evening 4:00 pm Evensong will also continue outdoors.
Daily Morning and Evening Prayer will continue online, including Stations of the Cross Fridays in lent.
Daily Mass: Tuesday through Friday at 12pm and Saturday at 5:30pm have resumed inside the chapel.
For the health and well-being of the parish community:
Please stay home if you have a fever or respiratory symptoms associated with COVID-19, or have been in recent contact with someone with these symptoms.

Wear a facial covering.

Maintain a minimum six-foot distance from one another.

Refrain from shaking hands or engaging in any unnecessary physical contact.

Remain in your seat during communion and the priest will bring the Sacrament to you.
Those with increased risk of severe illness due to underlying medical conditions are encouraged to consider refraining from in-person worship. 
St. Michael's by-the-Sea
is a lighthouse. It is a beacon of God's Truth and Love, perched on the edge of the map to illumine the pilgrim's path with the true light that has come into the world, Our Lord Jesus Christ.
Many faithful Christians have, and do, and will continue to call this place home. There are those who mind the lantern and love and serve God and others in this place. But there are just as many migrants seeking safe passage as they travel the road from brokenness to belief. They are on The Way, and St. Michael's serves as a holy resting place to be refreshed and nourished.
Amidst the brokenness of humanity, and indeed, the brokenness of the Church, St. Michael's beckons weary travelers to the beauty of this coastline, and the infinitely greater beauty of the life-giving and soul-saving gift of Our Lord Jesus Christ and his One, Holy, Catholic, and Apostolic Church. He is the rock upon which this beacon is built. Whoever you are, and wherever you find yourself on your journey of faith, there is a place for you here. Fr. Doran Stambaugh
Prelude Adagio, Opus Vii, No. 7 | Charles John Stanley https://www.youtube.com/watch?v=Mit6I95-f34 Opening Meditation Praise To The Holiest In The Height Praise to the Holiest in the height, and in the depth be praise;In all his words most wonderful, most sure in all...
read more