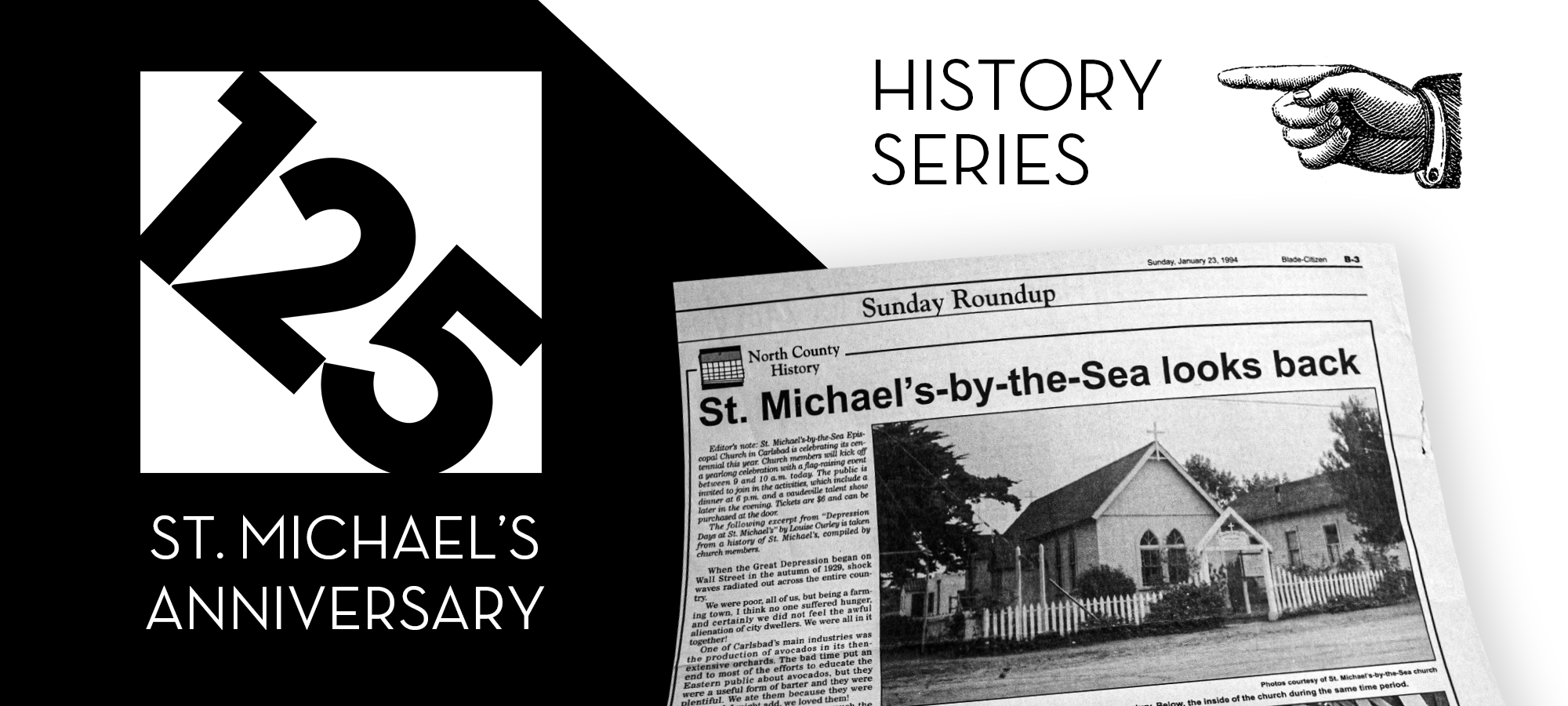 As part of observing St. Michael's 125th Anniversary, the staff and several dedicated, history-loving parishioners have been opening up the archives, visiting the Carlsbad library, and compiling documents and photographs in order to preserve the parish story for yet another generation. The scope of the inquiry is wide and deep. How did we get here? What did the region look like in previous centuries? How has Carlsbad evolved over the decades? Read below to find out!
New sections will be published each week. 
Intro: Early Regional History & 1890's
Learn about the Native American people who lived in North County San Diego, the Spanish missions, the Mexican period, and California statehood that sets the stage for modern Carlsbad.
Church milestone: St. Michael's founding in 1894.
1900-1909
Learn more about founding missionary and first vicar Rev. Jacob, and get a sense of what was happening in Carlsbad at the turn of the century. Some of the buildings from this period are still here today!
1910-1919
New water lines bring rebirth and new possibilities for agriculture in Carlsbad, and Rev. Hickman succeeds Rev. Jacob. Plus, take a look at an old St. Michael's ledger with financial records from this early decade.
The 1920s
Carlsbad farming expands to include growing flowers, fruit, and avocados as the infrastructure of the modern community takes shape. Prohibition begins as the Great Depression looms.
Church milestone: St. Michael's Parish Hall built in 1928.
The 1930s
Depression days take their toll on the city and St. Michael's, but as the decade continues, new floriculture becomes a defining feature of Carlsbad, and new investments make the area a resort destination.