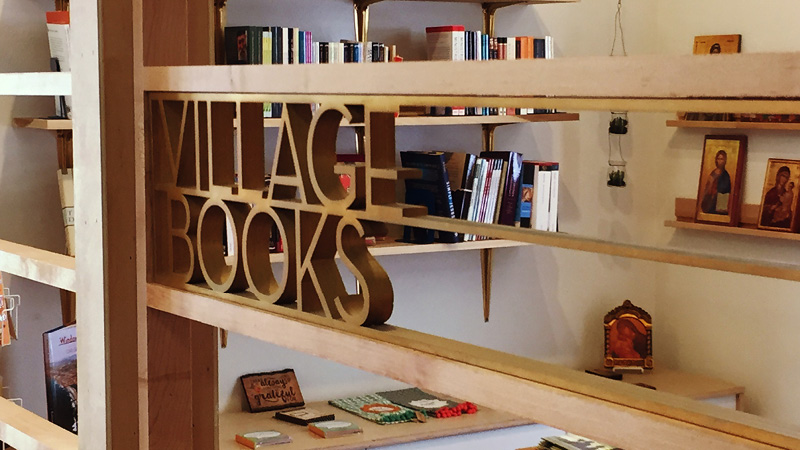 Shop Local
The St. Michael's bookstore was created with a particular mission: To provide food for spiritual pilgrims at any age and at any stage of their journey. Future hopes for the shop are that it would develop a unique presence in Carlsbad Village, with resources for non-believers, seekers, and believers.
Find thoughtfully curated selections of Bibles, prayer books, and theological works. Choose from religious art and crosses for personal devotions, to celebrate liturgical life, or to gift to someone special.
Consider Village Books when shopping for books and gifts. Hours of operation are Sundays after the 8:00 am and 10:00 am Mass. See Village Books location on campus.