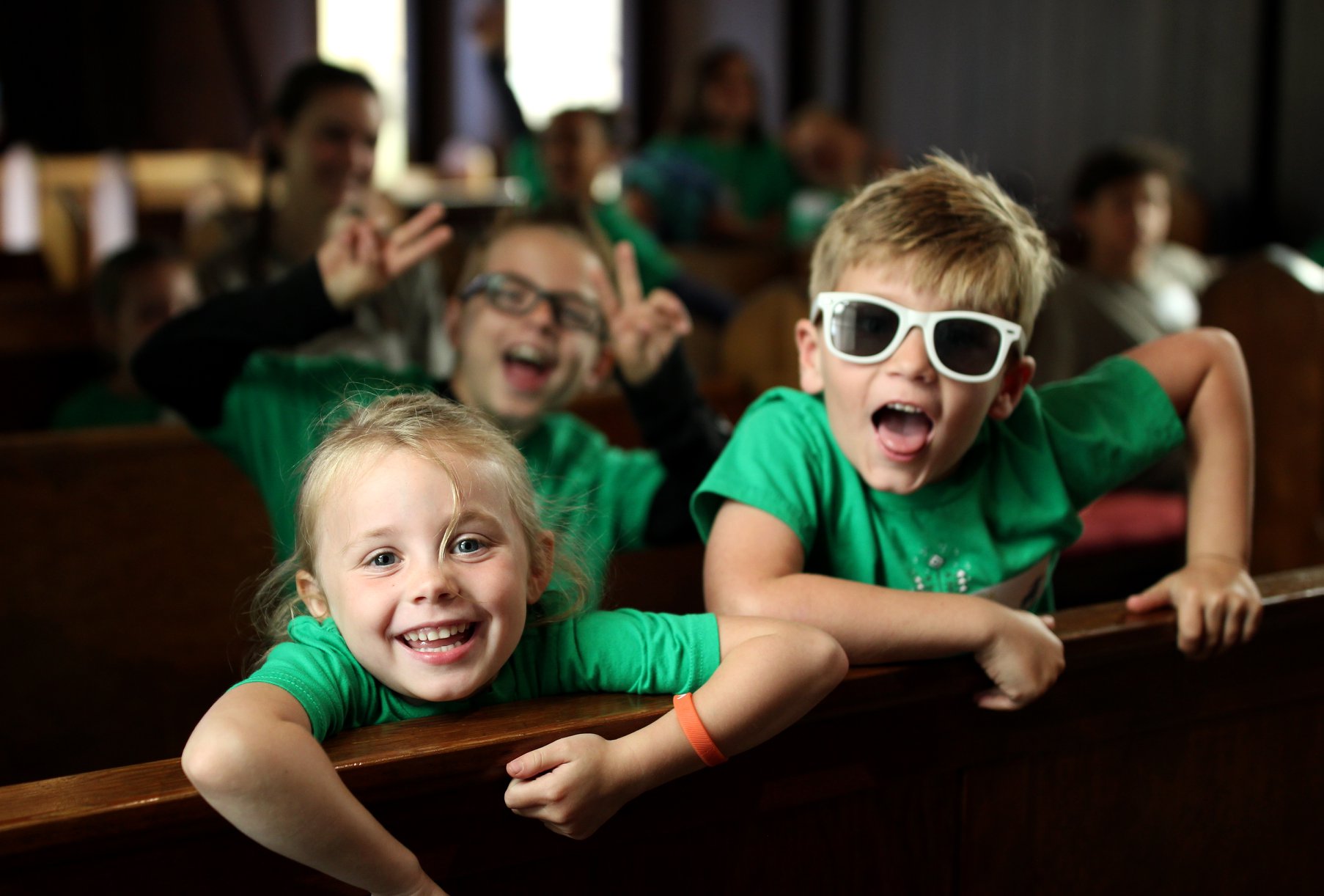 Sunday School
Outdoor Children's Chapel meets during the 9:30 am Mass.  Register your child(ren) for Sunday School and Outdoor Children's Chapel here.
The curriculum offers liturgically-based, developmentally appropriate materials to encourage children to nurture, explore, and deepen their faith. 
Click here for more information on COVID-19 safety guidelines at St. Michael's.
Mission
St. Michael's Children's Ministry (KidMin) is dedicated to supporting the spiritual well-being of children and families. The mission statement: "Dwelling in His Love. Serving in His Church." speaks to a focus on the transformative power of Christ in the lives of His children. KidMin partners with parents and caregivers in leading their children to the dwelling place of God's love. Children are then equipped to serve His Church … and the world! 
Caregivers
The Children's Ministry team consists of volunteers and paid staff who provide safe, positive, early church experiences.
St. Michael's maintains high caregiver-to-child ratios and has at least one CPR and First Aid certified adult per classroom. All KidMin staff and volunteers must undergo a background check and complete the Safeguarding God's Children training.
It is a privilege to partner with the families at St. Michael's! Contact Children's Minister Becky Diaz for more information.
Inclusion
 Children of all abilities are accommodated and celebrated at St. Michael's! The Children's Ministry Team is dedicated to providing an enriching Sunday experience for everyone. Full participation in the life of the church is encouraged and fostered among typical and exceptional children alike.
Please contact Becky Diaz to learn more about how St. Michael's can serve your family! 
Playground
The ADA accessible playground contains a play structure, a toddler swing, a full-support swing, a dome climber, and a beloved climbing tree. The playground is available to children and families whenever there is activity at St. Michael's! The playground is also open to the community most days. 
Please help keep our children healthy by using hand sanitizer before and after use and by refraining from eating or drinking on the playground. Adult supervision of children is required.
Sensory Room
The Sensory Room is a calm, sensory-friendly environment for children and youth when they need space away from highly stimulating activities. The Sensory Room is stocked with sensory-friendly furniture, devices, and manipulatives. It is open on Sunday mornings and during other parish events. Adult supervision of children is required.
Other Activities & Support
Children's Chapel
Children's Chapel is currently being held outdoors during the 9:30 am Mass. Toddlers, preschoolers, and elementary-aged children are invited to participate in a special time of worship and learning. Elementary-aged children will join their families during the Offertory to enjoy the remainder of the service together.
Spiritual Trekking
Grades 4-7 are invited to monthly gatherings for fellowship, fun, and learning. Email Kaleigh Molineaux at kaleigh@stmbts.org to learn more about the next event!
Kids' Cart & Quiet Bags
To serve families with young children, St. Michael's has collected age-appropriate, purposeful activities for babies, preschoolers, and school-aged children. The Kids' Carts are located near the check-in tables.
Intergenerational Fellowship
All generations gather together to celebrate the life of the Church! Intergenerational events take place throughout the year, providing numerous opportunities for the entire community to gather in fellowship.
Family Room
The Family Room is a calming space for parents and caregivers with young children. The room has visual and audio capabilities enabling families to enjoy full participation in worship. It is equipped with books and activities for babies and toddlers.