Enjoy a traditional Anglican experience, in the heart of Carlsbad Village, to commemorate the Passion of Christ and His Resurrection! Childcare and Sunday School programs are also offered.
Holy Week is significant in the church calendar because it is the remembrance and celebration of Our Lord's saving acts in history. For the spiritual pilgrim, it is an especially compelling spiritual experience as we travel with Our Lord in real time for an entire seven day period.
See the complete Holy Week schedule below:
Palm Sunday
Sunday, April 14th
8:00 am and 10:00 am
Palm Sunday is the Sunday before Easter and the first day of Holy Week, commemorating Jesus' triumphal entry into Jerusalem and His Passion on the cross.
Maundy Thursday
Thursday, April 18th
8:30 am and 6:00 pm
The Thursday in Holy Week, commemorating the Last Supper and the institution of the very first Holy Eucharist, and Our Lord's washing of his disciples' feet. Following this, the altar is stripped and all decorative furnishings are removed from the church.
Good Friday
Friday, April 19th
12:00 pm and 6:00 pm
Friday in Holy Week commemorating the crucifixion of Jesus Christ and his death at Calvary.
Candlelit Easter Vigil
Saturday, April 20th
7:30 pm
The first Easter Mass starting at sunset, symbolizing Christ bringing light and life into darkness through His glorious resurrection. Christian Initiation (Holy Baptism) or the Renewal of Baptismal Vows also occur at this Mass.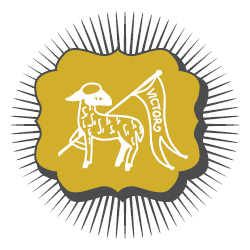 Easter
Sunday, April 21st
8:00 am and 10:00 am
Anglican Mass in Carlsbad Village. A glorious celebration of the resurrection of Jesus Christ from the dead.
Easter Egg Hunt
Sunday, April 21st
9:30 am
Easter eggs are hidden throughout St. Michael's campus for children ages birth to 5th grade. Children will be separated into age appropriate groups with adult supervision. Bring your own basket for the hunt!