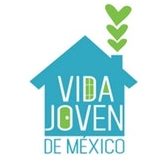 St. Michael's Children's Ministry and Parish have proudly been serving Vida Joven de México. Vida Joven is a loving orphanage for abandoned and abused children in Tijuana, Mexico. It is a life-changing place where desperate kids are cherished & empowered.
As a parish St. Michael's supports Vida Joven in the following ways:
Pray for the children and the staff.
Meet any physical needs they may have.
Support them with monetary donations.
And visit and love them!
Take a Trip
Join the parish for a visit to Vida Joven! St. Michael's Vida Joven visits occur three to four times per year. The group departs from St. John's, Chula Vista, traveling in a passenger van across the border. From there, Vida Joven is a short 10-15 minute drive. The group spends the morning with the children and then returns home.
If you're interested, please fill out the form above or email Becky Gleason for more information!
Important Trip Details:
Spanish is NOT required.
A valid passport or Global Entry/Sentri card is required.
A donation of $10 per person ($20 per family) will help pay the van driver.
Meet in the parking lot of St. John's Episcopal Church (760 1st Ave, Chula Vista) by 9:00 am.
We leave Vida Joven around 12:00 pm. Return time depends on border traffic.
Bring a sack lunch or snack to eat in the van on our way back.
Watch a short video about this beautiful ministry below! (code: vida)